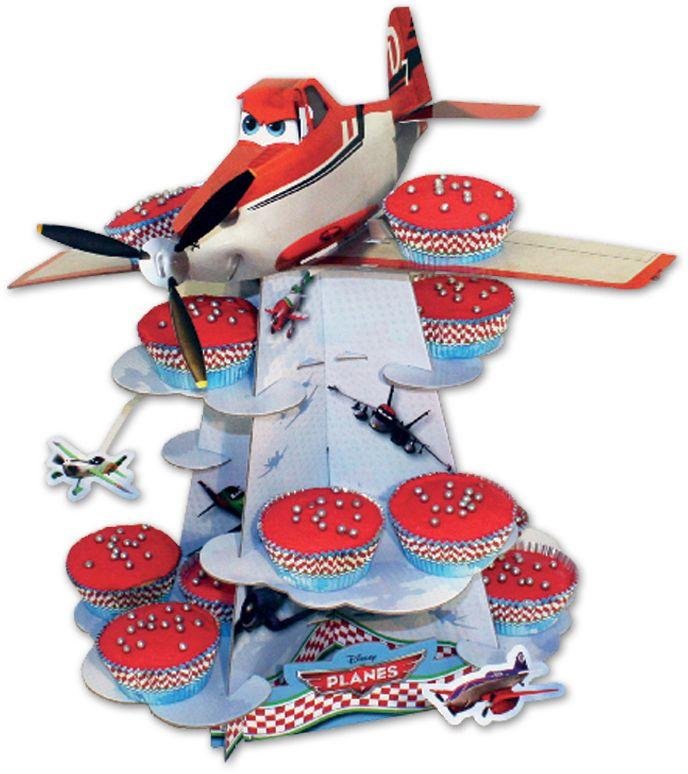 Disney Planes 3-level cupcake stand, with 48 foil lined cup cake cases. The perfect centre piece for a Planes themed birthday party. Made from paper. Handwash only. Diameter of top plate 29cm. Height of stand 38cm.
Price: £9.99 from Argos
---
Similar products (may cost more than a tenner!)

See more from eBay…
---
The item you wanted doesn't seem to be available. Have a look at the alternatives below, or try using the search box.



Party Pieces:
Disney Sofia The First Foil Cake Cases



Disney:
Disney – Plane Characters – Pack of 5.



Disney:
Disney Minnie Mouse Cake Bow-Tiquee.



Party Pieces:
Disney Sofia The First Cake Stand and Kit



Disney:
Disney Planes Wallpaper – Multicoloured.



Disney Planes:
Disney Planes Ding Dong Doorbell and Wall Stickers



Disney Planes:
Disney Planes Fire and Rescue Smokejumpers Team – Blackout Vehicle



Disney Planes:
Disney Planes Fire and Rescue Smokejumpers Team – Drip Vehicle



Disney Planes:
Disney Planes Fire and Rescue Smokejumpers Team – Rescue Drip Vehicle



Disney Planes:
Disney Planes Fire and Rescue Smokejumpers Team – Rescue Blackout Vehicle



Disney Planes:
Disney Planes 2 Fire and Rescue Windlifter Deluxe Diecast



Disney Planes:
Disney Planes 2 Fire and Rescue Ryker Deluxe Diecast



Disney Planes:
Disney Planes 2 Fire and Rescue Blade Ranger Deluxe Diecast



Disney Planes:
Disney Planes Fire and Rescue Deluxe Pontoon Dusty



Disney Planes:
Disney Planes Toy Box